On February 12, 2020, a planned meeting of the QMS Supervisors School was held at NUPh for heads of structural units / processes.
First Vice-Rector, Andriy Fedosov emphasized the importance of the planning stage for ensuring the effective functioning of the university management system and emphasized the need to bring the planning system to the process structure of the Management System.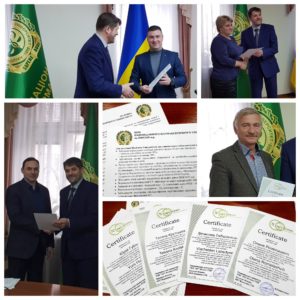 Leading sociologist of quality management department Olga Ovakimyan presented the results of the goals analysis for the first half of 2019/2020 and outlined the tasks for the process leaders for the next six months.
Chief Auditor prof. Viacheslav Lebedynets spoke about the relevance and stages of improving an integrated management system consisting of quality management systems, environmental and energy management in accordance with the requirements of ISO 9001: 2015, ISO 14001: 2015 and ISO 5001: 2018.