Dear friends!
May 22, 2020 was the XIV scientific-practical conference "Quality Management in Pharmacy". It was on-line, there were about 100 participants – we worked productively 👍
The reports addressed quality management training and quality assurance issues for cosmetics and disinfectants.
Thank you to all participants for interesting reports, questions and comments!
We will publish a detailed report in the near future.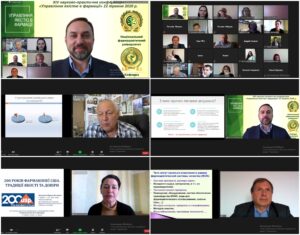 ---
Materials of the conference "Quality Management in Pharmacy" 2013
Materials of the conference "Quality management in pharmacy" 2014
Materials of the conference "Quality Management in Pharmacy" 2015
Materials of the conference "Quality management in pharmacy" 2016
Materials of the conference "Quality management in pharmacy" 2017
Materials of the conference "Quality management in pharmacy" 2018
Materials of the conference "Quality management in pharmacy" 2019
Materials of the conference "Quality management in pharmacy" 2020