14 April 2018
On April 14, 2018 the "Fair of specialties of NuPH-2018" was held for students of schools, colleges, schools. The Department of Quality Management has traditionally participated in this event.
Our target audience is, in fact, the parents of the schoolchildren who visited us. This time among them were not only representatives of practical pharmacy, but also entirely other branches. Quality management is interesting everywhere! We are waiting for entrants.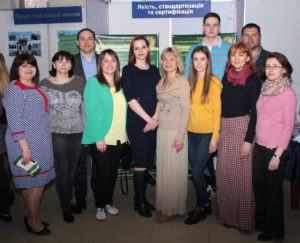 And today we have used a wonderful gentle serpent for a short fun photo shoot! To study with a good mood!