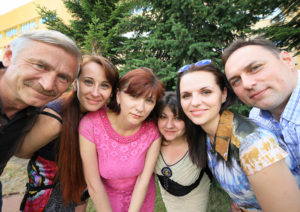 Quality Management Department was established in May 2002 under the auspices of the practical implementation of strategic plans to expand specialties of University.
Quality Management Department is a faculty of Pharmacy-3 and participates in preparing students not only specialty "Quality, standardization and certification" , but many others ("Pharmacy", "Technology of perfumery and cosmetics", "Management of Organizations" etc.). Lectures and workshops conducted by highly qualified NUPh teachers having a Ph.D. or doctorate.
Many teachers are certified by the European Organization for Quality (EOQ) and other organizations that support their competence and allow to engage in practical audits of quality management systems, and consulting activities .